Design your kitchen for style and comfort, and add value to your home
Improving homeowners' lives and their spaces since 2014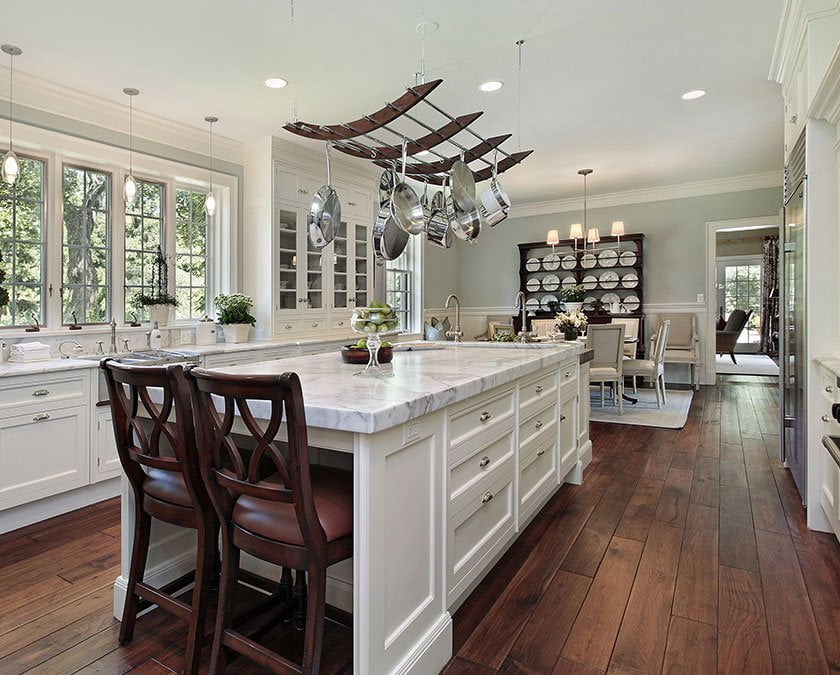 A Kitchen With More Room, Light, And Comfort
Waking up every morning and stepping into a dark, small, and outdated kitchen is not a pleasant way to start your day. Your kitchen should be exciting, utilize smart lighting, and be comfortable so that you begin each day feeling refreshed and ready for anything
Take advantage of new appliances that make cooking a pleasure, and enjoy a stylish, sparkling kitchen that makes you feel good about your home. You'll have the ability to do more with less, store everything in an accessible way, and get a functional kitchen that suits your everyday needs.
Here are some of the most common upgrades and features homeowners like you are getting in their kitchen:
Transform Your Kitchen Into A Haven For Cooking And Gathering
Your kitchen is a place where you spend a lot of time with your family and guests, so it's important that everyone feels at ease.
The atmosphere you have in your kitchen influences the overall feel of your home. Creating a welcoming and attractive kitchen has never been easier, and you deserve to be able to enjoy a good time in your own home.
Say goodbye to the embarrassment of having a kitchen not suited to host gatherings, and get ready for a space that allows you to reconnect with your loved ones in comfort and style.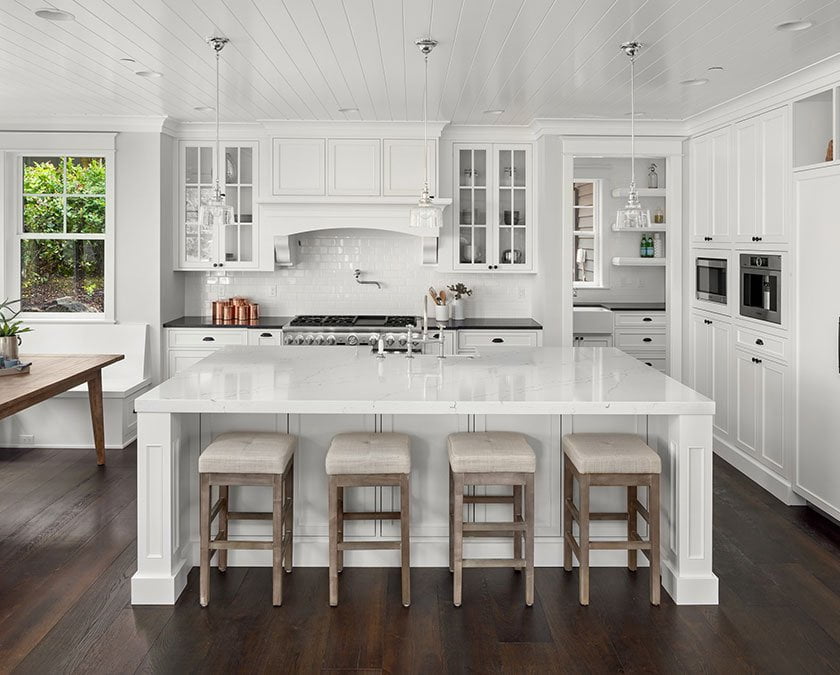 A Kitchen That Is Welcoming And Functional In 3 Easy Steps
We want you to love living in your space. That's why constructing a design that you connect with begins with our ability to really get to know you and what you want to achieve for your home. Transparency and open communication are at the heart of what we do.

Fill out our form and send us pictures of your current kitchen and what you want it to look like. We'll have a phone consultation to talk more about your project, then schedule an on-site consultation.

During the on-site consultation we discuss your project in-depth and start designing the perfect space for you. After we talk about expectations and deadlines, we finalize your design and get to work.

Your amazing kitchen is now complete. Join us in a final inspection and let us know if there's anything that needs some final touches. As soon as we are out your door, make sure you celebrate your new space kitchen.
Kitchen Remodeling Prices
No matter how big or small your home is, our goal is to transform your house into exactly what you want. Consult our prices below to get an idea of how they align with your project goals. If you think we're a good fit, contact us to book your consultation and we'll get you a full project estimate.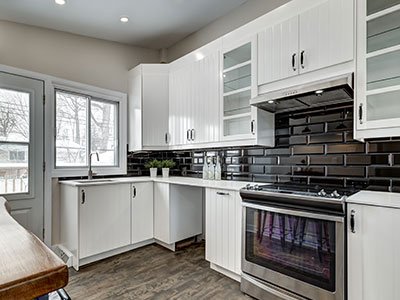 Includes new doors and paint for your kitchen cabinets, new countertops, backsplash, flooring, and appliances, updating your lighting, and a full repaint for a smaller kitchen.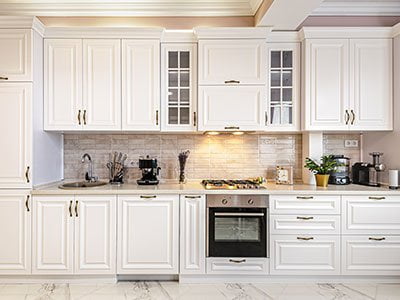 Includes new cabinets, countertops, appliances, flooring, and backsplash, updating your lighting, a full repaint, and reconfiguring your layout - without knocking down walls - for a medium-sized kitchen.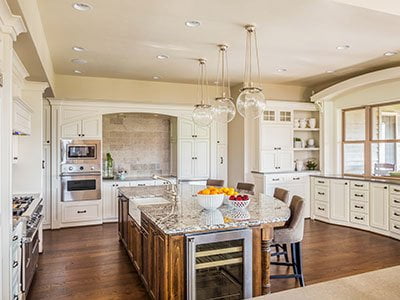 High-End Kitchen Remodel*
Includes new custom cabinets, premium countertops, appliances, and flooring, custom backsplash, reconfiguring your lighting layout, a full repaint, and major layout changes - including knocking down walls - for a larger kitchen.
*Prices are averages and may change depending on the size of your kitchen remodel and your choice of materials and finishes. You'll receive an exact quote for your unique home addition and renovation project after the on-site design consultation.
Here's What Homeowners Like You Say
Your comfort and needs are the first priority of Valdek Construction. Take a look at what our previous clients say about us and how they experienced working with our team.
Valdek Construction is great to work with. The team is very responsive and has completed many projects for our business, all of them on time and on budget.
I continue to use Valdek for our construction needs and highly recommend them to anyone looking for honest contractors.
I highly recommend Valdek Construction! We have had work done to our home several times with valdek construction from small to big jobs including an entire bathroom, kitchen updates, adding new walls and more!
Valdek construction is thorough in their work, does not rush, makes sure everything is perfect , easy to reach, dependable and affordable .
I would recommend them for any job in your home ! You can't go wrong .
Matt replaced all our windows and doors. Finished product was outstanding.
Job completed promptly and as promised. Will be using him again.
Refresh Your Kitchen And Create A Unique Space For Your Entire Family